This week, my beautiful, happy baby boy turned one! It's been such a joy this past year to watch his loving, good natured personality emerge, and to watch his siblings fully embrace their roles as his protectors and nurturers. It just makes my heart melt to see how much they love one another. I'm so blessed to be greeted by this sweet face each morning and to be able to call myself his mom!
Likes: Playing with cars and items from the recycling bin, walking, wagon rides, waving and giving high fives, laying his head on mine or daddy's shoulder, falling asleep in my lap
Dislikes: Bananas (won't one of my kids like bananas?), when he isn't allowed to play with the big kids (he thinks he's one of them!)
See how much he's grown from 6 months ago to a year ago!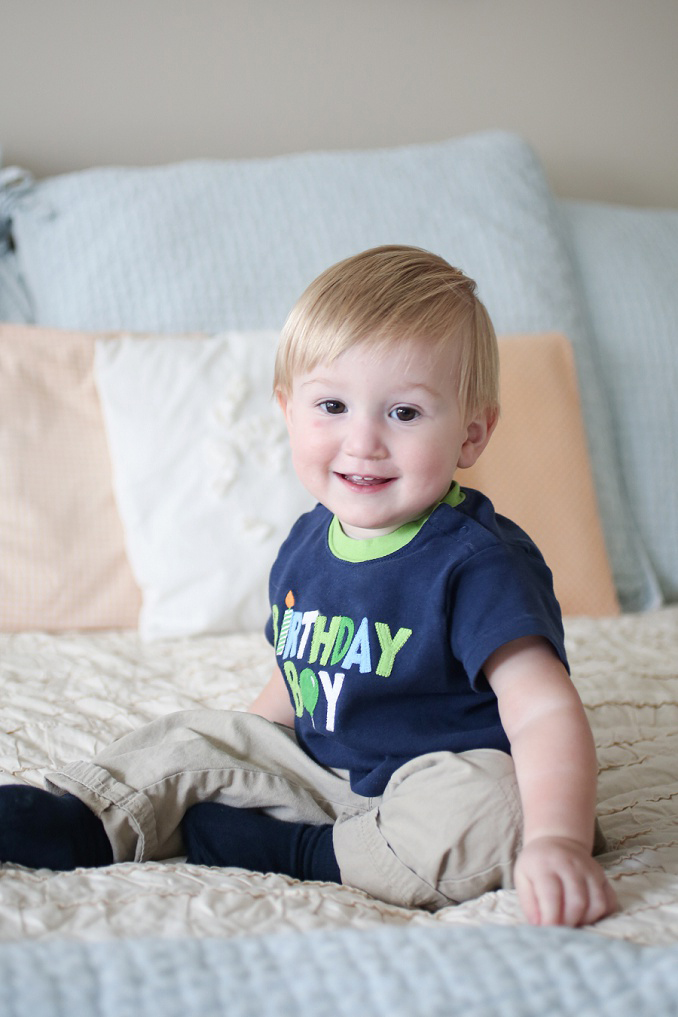 Southern Maryland Family Photographer