It's The Bride's Choice today! When I asked Laura to share her favorite image from her Swan Point wedding, she chose this one from the ceremony.
Here's what she had to say about the photograph: "I love this photo because it captures all of the true emotion of the day — I said "I do" too early, and then started laughing as soon as I realized what had just happened!  This photo is a great memory of all of the happiness and excitement of our wedding day, and of course the laughter that we always share together."
To see more photos from Laura and Dave's wedding, view their full blog post here.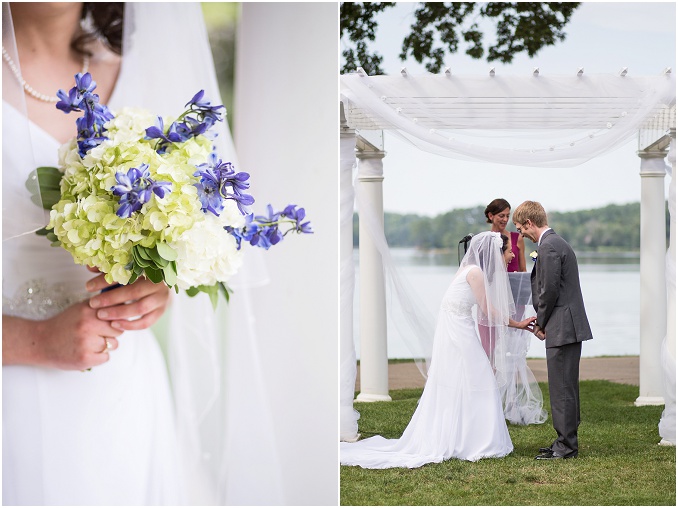 (Note: I've paired Laura's favorite image with a pretty detail shot to make it a horizontal image for the blog.)