Are you planning a winter wedding? This season can be very romantic and create some beautiful photo ops, but before you dive into your winter wedding plans, here are a few things I think you should consider.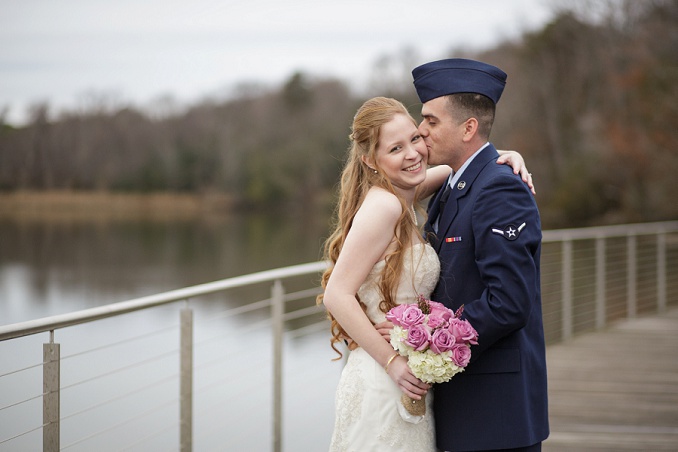 Winter days are shorter and therefore it gets darker earlier. Consider when the sun will set in relationship to the time of your ceremony and make sure you've allowed time for photographs (before and after) while it's still daylight.
Have a backup plan for everything. Imagine every weather situation you can think of – snow, sleet, rain, wind – and develop a plan for each so that you're prepared for whatever Mother Nature sends your way.
On the day before your wedding, check to make sure the church and reception venue have turned on their heat. If a venue hasn't been used frequently during the colder months, it may take a little bit of time to warm up the space.
Bring something warm. Despite cold temperatures, if you want to take advantage of natural light for photographs (and trust me, your photographer will!), you'll need a wrap, shrug, cape or sweater that coordinates with your dress to keep you warm. And if these clothing articles don't fit your style, be brave and endure the cold. A few chilly moments will give you pictures that will last a lifetime!
Certain flowers will be harder to come by in winter, making them more expensive, and some won't be available at all. For winter friendly options, try greenery, berries and branches.
Keep your guests warm by serving hot seasonal beverages such as eggnog, espresso, and hot chocolate.
If  you're planning a wedding for any other season, check out these tips for spring weddings, summer weddings and fall weddings. If you're looking for more wedding day tips and ideas, visit our bridal resource page for lots of great information.