There is no other way to describe the cakes and cupcakes that Almond Creek Cakery bakes than simply delicious! Each of the flavors they offer comes with a different filling and frosting that makes it impossible to eat just one slice of cake or just one cupcake!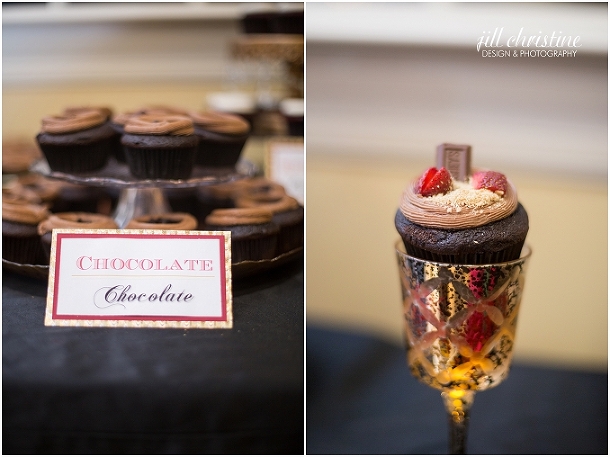 Examples of some of their flavors include raspberry vanilla bean, a vanilla bean cake with raspberry filling and vanilla buttercream frosting; white chocolate berry, a white chocolate cake with blueberry filling and chocolate buttercream frosting; or chocolate peanut butter cup, chocolate peanut butter cake with chocolate bavarian cream and peanut butter chocolate buttercream frosting. These are just a few of the creative and equally delicious cake combinations to choose from.
Aside from tasting great, their cakes are beautiful as well. If you choose to have cupcakes at your event, they can design a cupcake bar with a variety of flavors and toppings like the one pictured below. This idea offers something for everyone!
Almond Creek Cakery is based in Mechanicsville, Md. and makes cakes for both events and weddings. To find out more about this fabulous baker, visit the Almond Creek Cakery web site. Your sweet tooth will thank you!